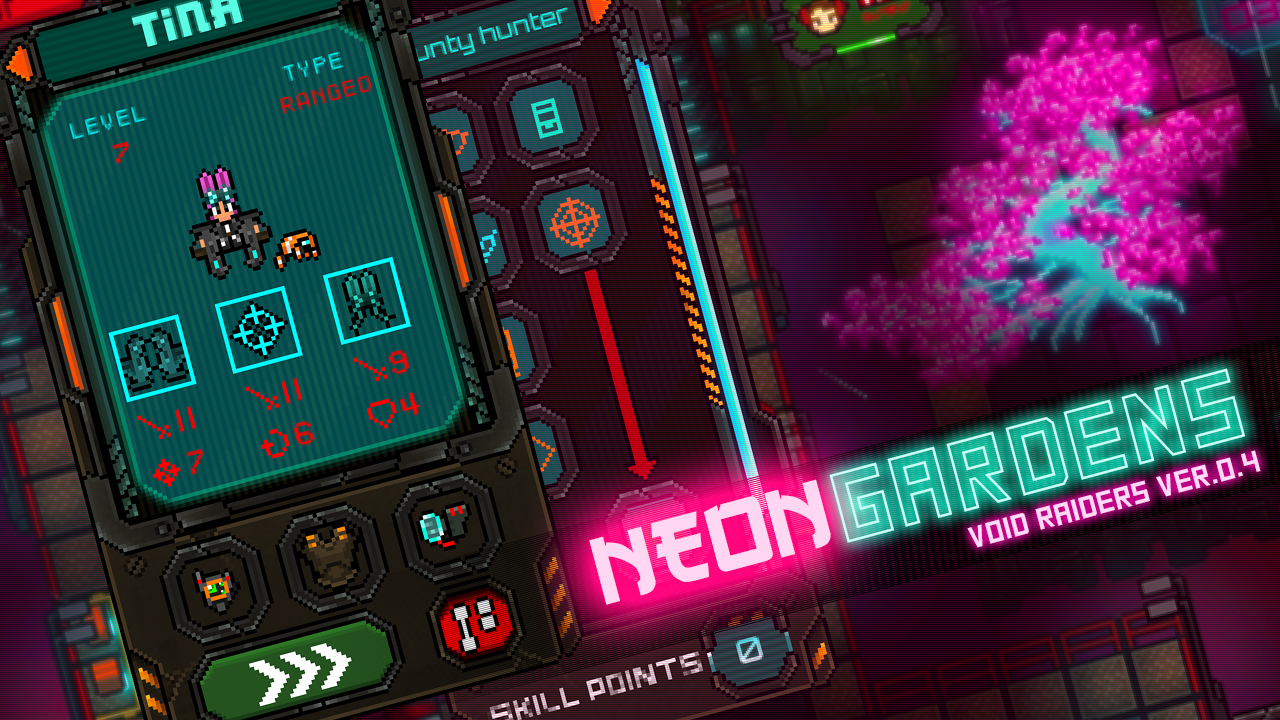 Void Raiders
A downloadable game for Windows
Void Raiders is about shooting your enemies in top-down randomly generated environment and looting anything that will make your character stronger. The game features fast action with endless tides of enemies, forcing the player to stay on their toes and move at all time. Missions consists of multiple levels, each with its own objective and are finished by defeating the boss. The player's goal is to level up his or her favourite character, upgrading their gear, spending talent points in order to gain additional powers and abilities, unlock new playable characters and repeating the whole process again.


There is ranked mode planned for full version where players will compete for highest rank in a limited time frame, rewarding the best ones once time period is over.
Install instructions
Download and play! If game ask for directX update, update your directX or you might encounter crashes.